THE MONEY EDIT: YOUR NO BLAME, NO SHAME GUIDE TO TAKING CONTROL OF YOUR MONEY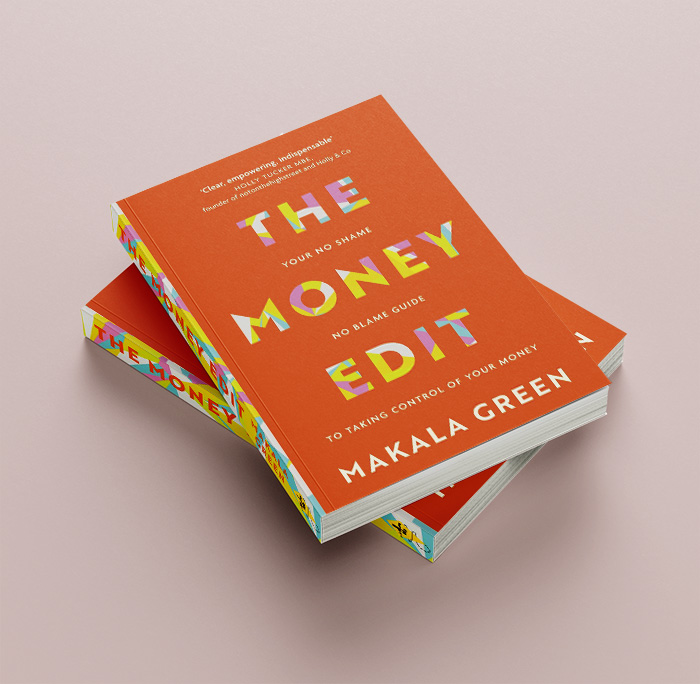 The Money Edit is a jargon-free, straight-talking guide, giving us the confidence and clarity to understand money and make smarter choices at every stage in life – no matter what life stage we are at. The book answers all the most common questions Makala has encountered from clients over the years, covering everything from budgeting and investing to buying property and preparing for the future.

Cultivate a money mindset
Address difficult conversations about money
Track income and expenses and learn how to budget
Start saving and plan for the future
Get on the property ladder
Adapt when financial circumstances changes.
"Clear, empowering, indispensable"
Holly Tucker MBE, Holly & Co
"I welcome writers who help women take more responsibility and better care of their financial health and future planning."
Edwina Dunn, The Female Lead
"This book is a perfect starting point for people who want to take control of their finances"
follow along
on Instagram
I can provide consulting and coaching face to face or virtually.